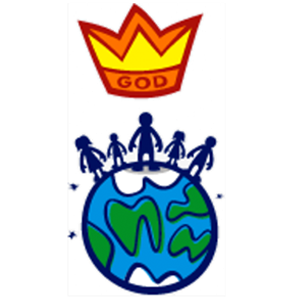 God is our Loving Heavenly Father
God made the whole world and everything in it. So God is in charge of the world. He is the Lord. He is kind and loving and good. God made us, and gave us life….
The trouble is, we don't like doing what God tells us to do.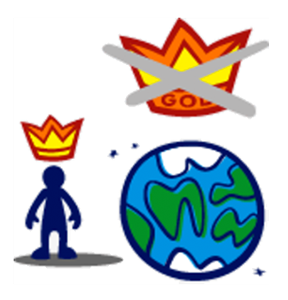 Even though God is our Loving Heavenly Father, we have all turned away from Him.
We all say 'No' to him by not obeying him as our Heavenly Father. We do what we want to do, instead of what God wants us to do. We pretend that we are the Lord instead of God. This is what the Bible calls 'sin'.
Sin causes lots of problems. It separates us from our Heavenly Father. By trying to do things our own way, we hurt each other and make a big mess of our lives and God's good world.
Because He loves us so much, it hurts God that we have rejected Him as our Heavenly Father. It also makes him angry that we are selfish, and hurt ourselves and each other.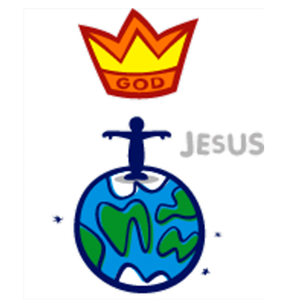 Because God loves us so much He decided to provide a solution to the mess we make of our lives and our world.
God came into this world as a man; Jesus. He came to die on a cross for us so that our sins could be forgiven and we can come back to God. This means that we can be forgiven for rejecting God and for our many sins. We can be welcomed into God's wonderful family as His sons and daughters.
So now we all have a choice….
We can keep saying 'No' to God and pretending He is not our Heavenly Father. But if you do that, you are only hurting yourself. Your sin has separated you from God and if you die in your sin you will be eternally separated from God.
Or you can stop saying 'No' to God, and to ask God to forgive you. God will forgive you and welcome you into His family as His Child forever. You will no longer be separated from God, but by His Holy Spirit God will come into your life.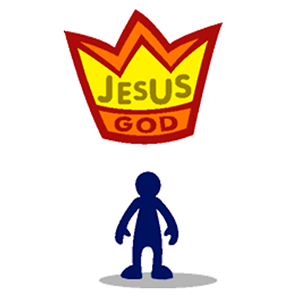 So what should you do?
Say sorry to God for rejecting Him as your Heavenly Father.

Say thank you to God for sending Jesus to die so that you could be forgiven.

Ask God to please forgive you, and help you to live with Jesus as your Lord and Saviour.
Living God's way, and doing what he says in the Bible, is the best way to live.
You can pray and say to God:
"Dear God, I'm sorry that I haven't treated you as my Heavenly Father. I'm sorry that I've said 'No' to you by not doing what you say. Thank you that you sent Jesus to die on the cross to take away my sin and my punishment.
Please forgive me, I receive Jesus as my Saviour and my Lord from now on. Amen."
Where to next?
If you have received Jesus as your Saviour and Lord, you should:
Join our church or a church near where you live

so that you can get help from other people who are Christians

Read the Bible

to learn more about living with Jesus as your Lord

Pray and talk to God

to ask God to keep on forgiving you and to help you live with Jesus as your Lord