Welcome to the Christchurch Chinese Church website
We are one Church, in five Congregations. Begun as a purely Chinese Church since 1989, we are now a church that embraces people from many different cultures and backgrounds. Our roots will always be Chinese, but our future is to be a church for all peoples.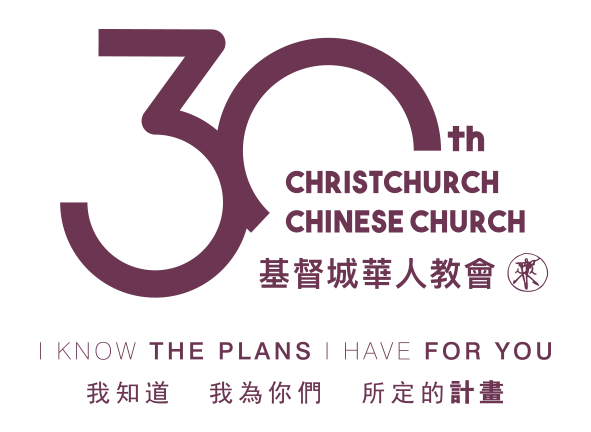 Christchurch Chinese Church gives a very warm welcome to all friends and past members, wherever you are now living, to join us on the first weekend of October (4th-6th) to celebrate our 30th Anniversary.
Let's come together again, back here in Christchurch, to share our memories and stories and give thanks to our Lord for all His blessings. For more details, and if you need help with accommodation email: admin@chinesechurch.org.nz
Our Anniversary theme is "I know the plans I have for you"; the words of our Lord to His people in Jeremiah 29, and His words to us, as we step into the next season of our Church.