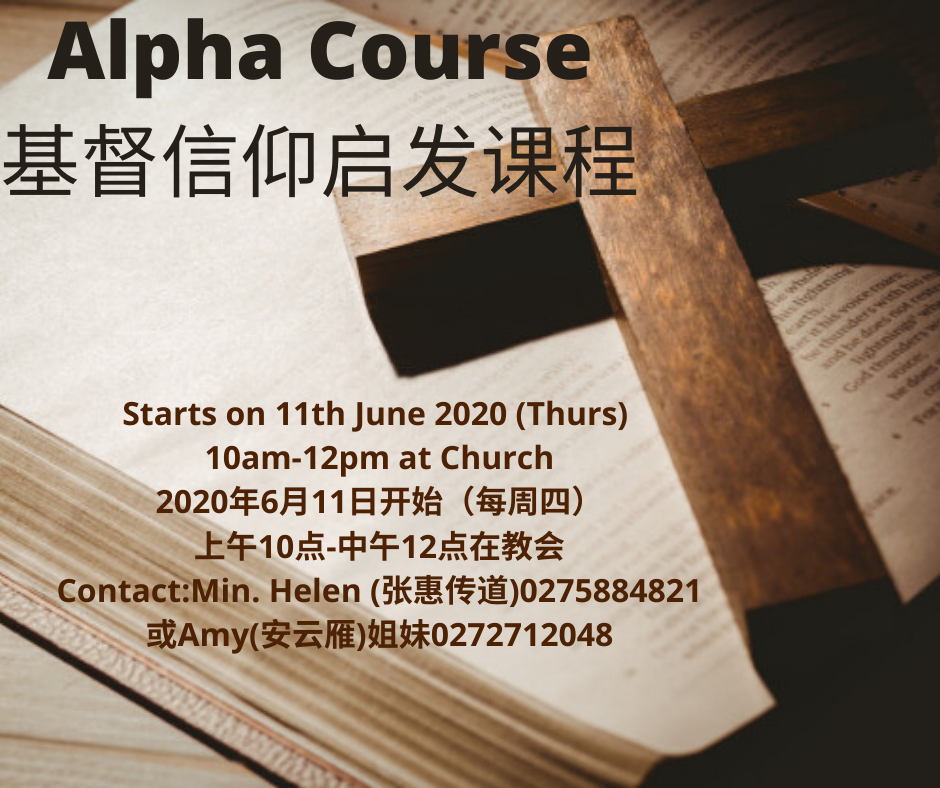 The Alpha Course is an evangelistic course which seeks to introduce the basics of the Christian faith through a series of talks and discussions. The class discussion topics includes how Christ is relevant in our lives, through God's word with an open minded, relaxing and sharing discussion style. Let us learn together to know more about our beliefs in Christ. This Class will be in Mandarin.
Date: 11 th June, Every Thursday.
Time: 10:00am – 12:00pm
Place: Pray meeting room.
Please contact:
Min. Helen Zhang 0275884821 or Sister Amy An 0272712048.