Please note: The conference has finished.

特會節目時間表
Conference Schedule
27/04(四)Thursday
講員: 朱施美妃牧師
- 朱牧師所建立的教會兒少事工充滿活力、動力、熱誠
- 信仰核心價值與信念傳承,有效連結三代服事動力與牧養精髓
- 成全建立十歲以上少年,委身參與教會事奉
- 落實基督化家庭教育
- EMF3334策略是組織團隊與培養的要素
- 親子崇拜建立,豐富家庭教會生活'建立家長團隊
15:00 報到/下午茶
18:00 晚餐
19:00 破冰與歡迎 – 詩歌歡唱
專題(一)
- 服事的洞見
- 服事兒童要能經得起挑戰
- 瞭解過去、知悉現況
- 挑戰未來、禱告起迄
- 我們禱告很活潑、有趣、有內涵
- 孩子會禱告、聽講道、唱詩歌
21:00 晚點
28/04(五)Friday
9:15 敬拜讚美 W&P
專題(二)
- 活力教學聖經很好學
- 提升新的層次
- 五感教學與多元智教學
11:00 早茶
11:30 選項學習
13:00 午餐/午休
14:00 課程統整學習與應用
事奉與職能
16:30 敬拜讚美工作坊
如何帶領兒童敬拜與禱告
18:00 晚餐
19:00 敬拜讚美分享
來自不同教會教牧同工分享
21:00 晚點
29/04(六)Saturday
9:15 敬拜讚美 W&P
專題(三)
- 兒少事工的基礎
- 聖經教學實作建造孩童靈性
11:00 早茶
11:30 專題(四)
- 體現信仰
- 父母親的家庭屬靈教育
- 收斂多元找回信仰
13:00 午餐/午休
14:00 特會結束珍重再見
Ignite – Children's Ministry Conference
All children, from birth to adulthood, needs the help of their parents, teachers and the church to support and lead them to build a relationship with God and with the community to become more like Jesus. How can we connect these different aspects and establish a community and environment that will lead our next-generation to be strong and capable of becoming followers of Jesus Christ, shining and giving glory to God.
Christchurch Chinese Church sees this need, and wants to address the needs with a nation-wide Chinese Church conference held from April 27, 2017 to April 29. It is our hope that we will be able to bring IGNITE the passion burning in our children's ministry and to be able to work together to nurture the next generation.
We invite all pastors, evangelists, school principals, leaders, teachers, and any volunteers who are currently and hope to be working with Children's Ministry to join us. We also encourage and pray for God to take this opportunity to nurture more aspiring children's ministry volunteers/workers to be the gateway to children's gospel and be able to have a network that supports and connect and expand God's kingdom through the New Zealand Chinese Church Children's Ministry Network.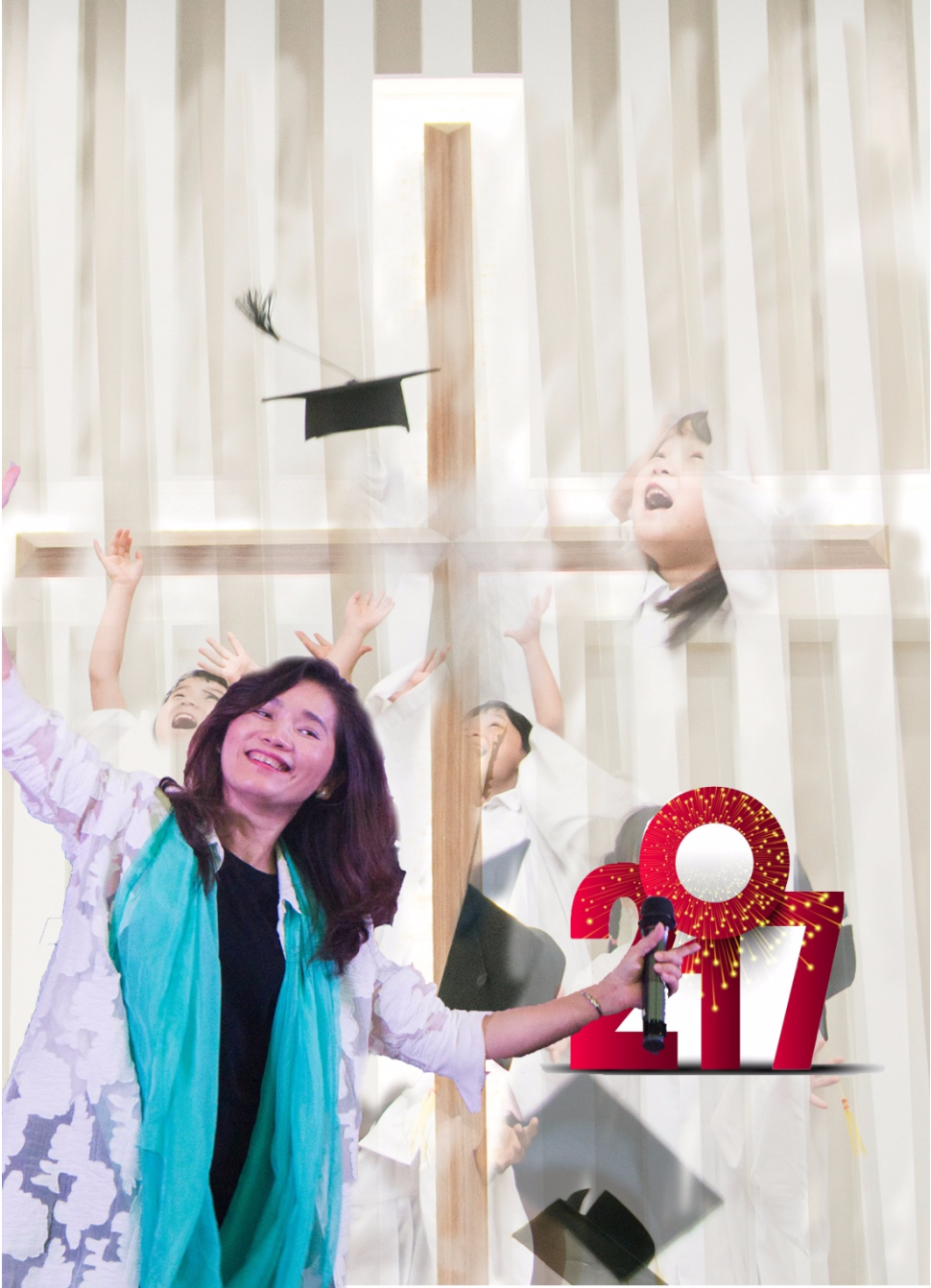 Thanks to God's blessing, we were able to invite Pastor Zhu Shi Mei from Taipei's Bread of Life Church as our guest speaker. She is an extremely respected leader who has many published articles and interviews.
She is currently the pastor of the Bread of Life Church in Taipei. She is also the leader of the Asia-Pacific Children and Youth Leadership Center and Executive Director of the Development Center.
In addition to that, we have also arranged different workshops for the teachers/volunteers to gain more skills. Among those areas are story-telling, arts and crafts, drama, worship and praise, classroom management and holiday activities and many more.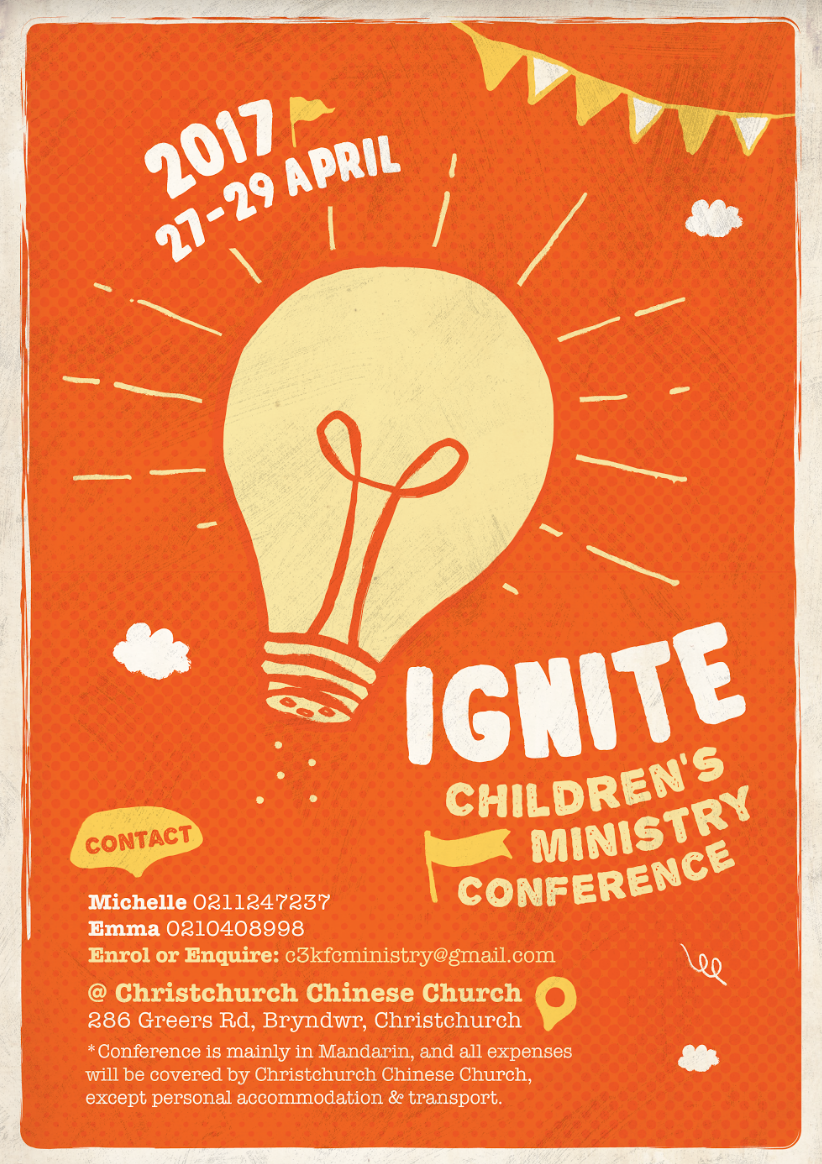 If you are interested in registering, please register online by clicking the button below.
As we have received many blessings over the years, we would like to also bless the people of God. Our church will pay all expenses of the meeting and provide free meals (except breakfast), all you would have to do is to arrange your own accommodation and transport.
"Then feed my lambs," Jesus told him.  John 21:15.
Let us join together for the salvation and renaissance of the next generation, and pray for this special conference. May God himself bless His people through this conference!